In year 2009 the world was fascinated with the amazing Greek historical places which were shown at the movie "My Life in Ruins". This film`s story is about Georgia, a travel guide that her job take her to the best the places of Athens, Delphi and Ancient Olympia.
   The Tour started in Athens, at Plaka district, one of the most beautiful and interesting place of Athens, located at the shadow of the famous Acropolis. Tourists visited The Metropolitan Cathedral of Athens,   which was dedicated  to the Annunciation of the mother of God and also had the opportunity for shopping at the picturesque narrow streets of Monastiraki.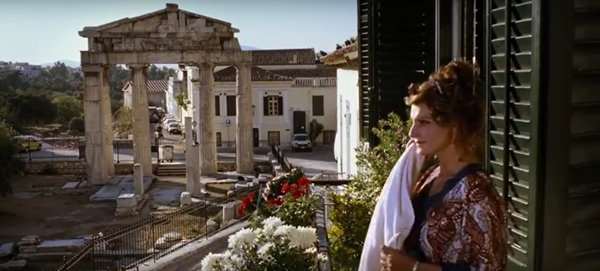 In the following part of film they visited the ancient city of Olympia, the birthplace of the Olympic Games. There, could admire the Palaestra, the part of the gymnasium at the sanctuary which was built at 3rd century B.C or at the beginning of the 2nd century BC.
   Next station of the films` tour was Delphi, a famous ancient Greek city, located on the Phocis. Tourists had the opportunity to visit the Delphi theater, and the Temple of Apollo, which are located on the top of the hill and they provide a breathtaking view of the area.
   The Tour ended by the visit of Athens and one of the most famous places of Greece, the Acropolis, the Parthenon and the Temple of Athena, the goddess of wisdom.
   This film was demonstrating how beautiful and interesting, Athens, Ancient Olympia and Delphi really are.
   Experience it yourself with Greek Tours Athens.